Need any more proof that Amber Heard is the perfect person to play Mera?
On Thursday, morning, the 32-year-old actress tweeted photo of herself sitting in the makeup chair on her first day of shooting Warner Bros.' Aquaman. "Over a year of prep, 6 months of training, & countless hrs of denying myself pleasure, aka donuts, has led to this moment," she joked. Director James Wan later shared a picture of Heard in costume—and her look differs slightly from her Justice League look, which director Zack Snyder first shared with fans last fall.
"Lady MERA swept in from the sea," Wan tweeted. "First day with the exquisite Amber Heard." The actress tweeted a second from set hours later, telling fans, "Meet Mera. Day 1 #Aquaman." Jasin Boland shot the photos of Heard on set. Principal photography began in Australia May 2.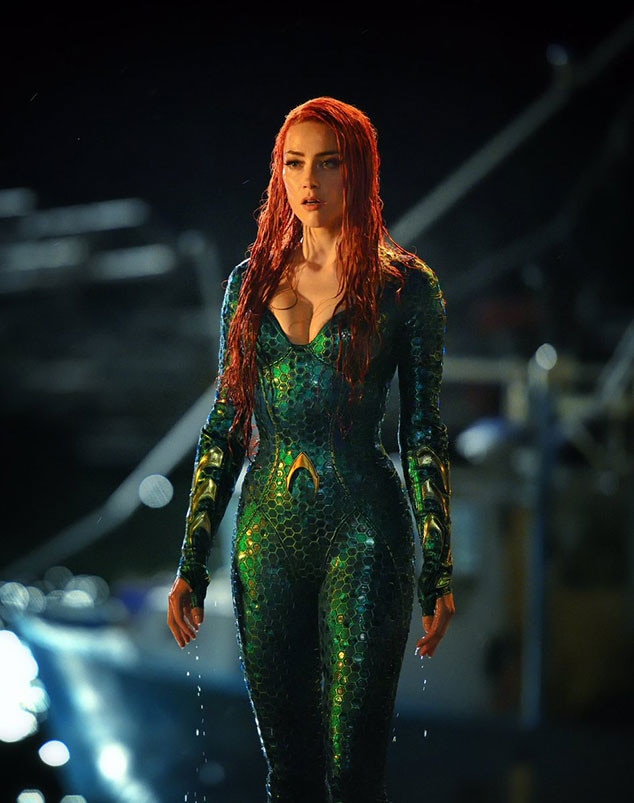 Jasin Boland/Warner Bros.
Mera is Aquaman's love interest and eventual Queen of Atlantis. The character was created by Jack Miller and Nick Cardy and first appeared in the comic books in 1963. Heard will make her onscreen debut as Mera in Justice League on Nov. 10. She will reprise her role in Aquaman on Dec. 21, 2018. The cast also stars Willem Dafoe, Nicole Kidman, Dolph Lundgren and Patrick Wilson. Jason Momoa plays Arthur Curry/Aquaman, the king of the undersea nation of Atlantis.
Not a diehard Aquaman reader? No worries. "I think, like most people, we are familiar with Aquaman. We grew up reading or watching this character on the peripheral. I was never so in depth with Aquaman as, let's say, I was with X-Men' I grew up loving X-Men, Spider-Man and Batman," the 40-year-old director admitted to Slash Film in 2016. "Those are obviously the key big ones, but there's something kind of cool about Aquaman still, the idea of creating a huge world that is on our planet. The thing about Aquaman that's cool is he's not an alien, right? He's from our planet and he's from a society that we're not privy to in the context of the story. Isn't it crazy to think that we've explored space more than we have explored the depths of our ocean? That just fires up my imagination about potential sea monsters and cool creatures…"